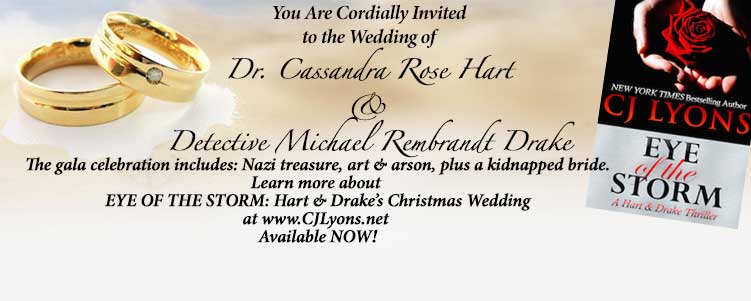 Please invite your friends to join Hart and Drake as they discover a love so strong it can mend broken hearts and save lost souls by sharing the following FaceBook post:
Meet the doctor who never gives up and the detective who teaches her how to love again. EYE OF THE STORM by CJ Lyons on sale now! http://ow.ly/EozDC #kindle http://ow.ly/Eozup #nook http://ow.ly/EswOu #iBooks "Perfect blend of romance and suspense"~Sandra Brown
And join us for a week of prizes at www.facebook.com/CJ.Lyons!