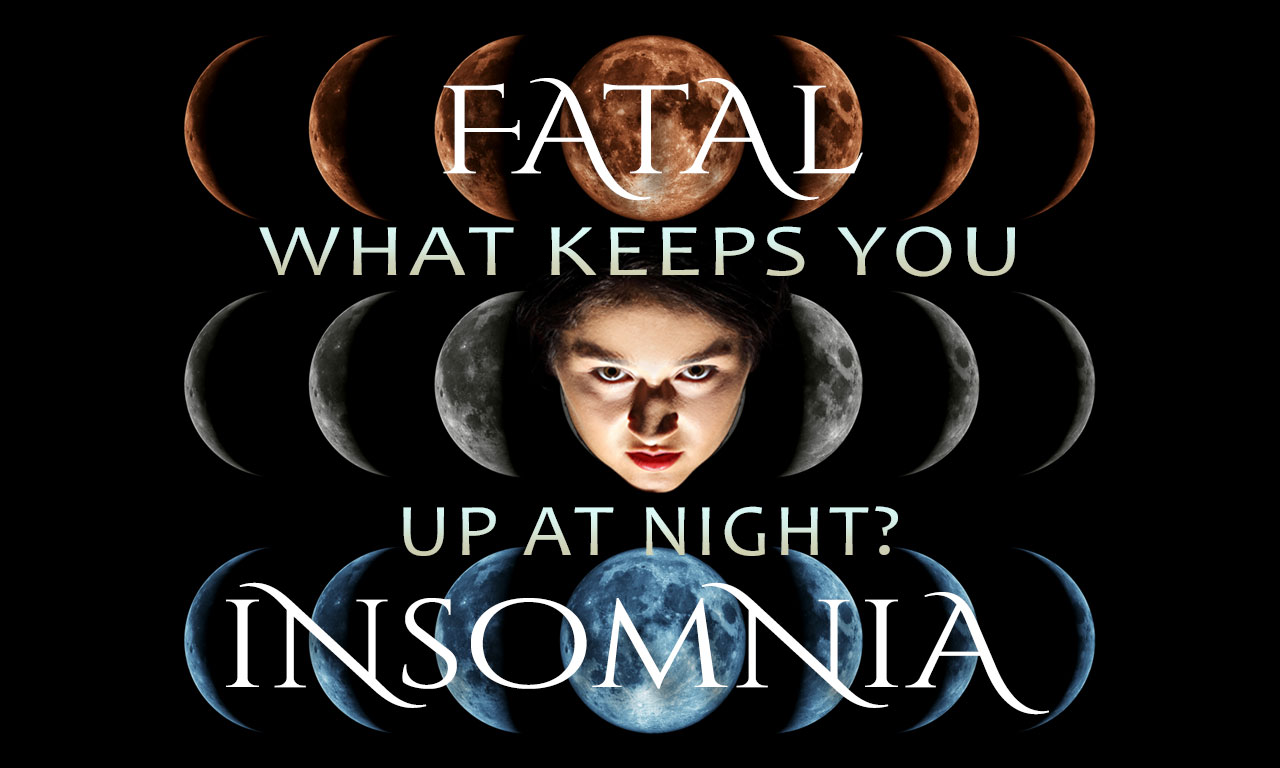 "Breathtakingly fast-paced."~Publishers Weekly
2013-02-17T11:52:08+00:00
http://cjlyons.net/testimonials/3357/
"Everything a great thriller should be." ~Lee Child
2013-02-16T22:37:25+00:00
http://cjlyons.net/testimonials/3322/
"I love how the characters come alive on every page." ~Jeffery Deaver
2013-02-16T22:42:24+00:00
http://cjlyons.net/testimonials/3323/
"The perfect blend of romance and suspense." ~Sandra Brown
2013-02-17T11:56:01+00:00
http://cjlyons.net/testimonials/3359/
"Lyons delves deep into the human soul." ~RT Book Reviews
2013-02-17T12:02:41+00:00
http://cjlyons.net/testimonials/3365/
"Riveting." ~Publishers Weekly
2013-02-17T12:24:12+00:00
http://cjlyons.net/testimonials/3366/
"A pulse-pounding adrenaline rush." ~Lisa Gardner
2013-02-16T16:36:58+00:00
http://cjlyons.net/testimonials/3231/
FAREWELL TO DREAMS: Fatal Insomnia, Book #1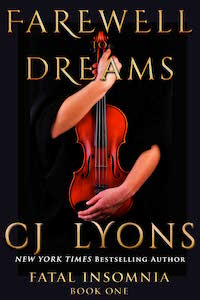 "CJ Lyons scores a major triumph with FAREWELL TO DREAMS. Totally absorbing and impossible to put down." ~Douglas Preston, #1 NYT bestselling author
NEW! Join New York Times Bestseller and real life ER physician CJ Lyons as she returns to her medical thriller roots with a heart wrenching tale of good and evil, despair and hope, and the unexpected gift of grace that comes with embracing our mortality.
Fatal. Insomnia.
In the chaos of the ER, functioning without sleep is a prized skill. But even Dr. Angela Rossi will admit that five months is far too long, especially when accompanied by other worrisome symptoms: night sweats, tremors, muscle spasms, fevers. Then a dead nun speaks to her while Angela is holding the nun's heart in her hand.
"Find the girl," the nun commands—although no one else in the trauma room can hear, the words drilling directly into Angela's brain. "Save the girl."
Aided by a police detective fallen from grace, Angela searches the midnight catacombs beneath the city, facing down a ruthless gangleader and stumbling onto a serial killer's lair. Her desperate quest to save the girl leads her to the one thing she least expected to find: a last chance for love.
As her symptoms escalate in bizarre and disturbing ways, Angie realizes exactly how serious her illness is. She might be dying, but she's finally choosing how to live…
Buy your copy of FAREWELL TO DREAMS today! Available in hardcover, trade paperback, ebook or audiobook:





A RAGING DAWN: Fatal Insomnia, Book #2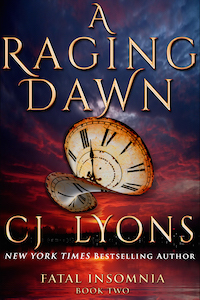 "FAREWELL TO DREAMS has it all: a heroine you'll never forget and a story that whips by at bullet speed." ~Tess Gerritsen, NYT bestselling author
I may be dying, but I've finally found someone to live for…
It's been a sleepless month since Dr. Angela Rossi was diagnosed with Fatal Insomnia after a not-quite-dead nun reached out directly to Angela's mind and set her on the path to hunt down a serial killer.
After learning she only has a few months left to live, Angela has left the ER and has one final case to testify at for the Advocacy Center. As soon as she brings justice to her last victim, a woman who was raped and brutalized seven months ago, Angela plans to take control of what little time she has left by escaping the sullen Pennsylvania December to a remote tropical island and ending it all on her terms. Her one regret is leaving Detective Matthew Ryder—he's been her solace in the midst of the chaos her life has deteriorated into.
When the rape victim is murdered on the day she's scheduled to testify and the rapist goes free without naming his accomplices, Angela makes it her mission to bring him to justice…one way or the other.
She's helped by streetwise Devon Price, who doesn't care about the law but does care about justice. He argues that Angela could be the perfect vigilante if she wanted, given that she no longer has anything to lose or to fear.
When a loved one is targeted, Angela is forced to betray everything she holds dear in an effort to stop the killers. Unfortunately, there's a thin line between justice and vengeance.
Releasing in ebook, hardcover, tradepaperback, and audio Sept 6, 2016: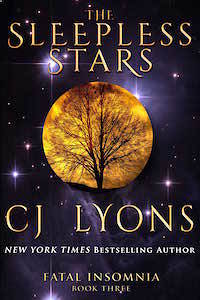 "A heroine you'll never forget and a story that whips by at bullet speed." ~Tess Gerritsen, NYT bestselling author
From New York Times and USA Today bestselling author CJ Lyons, the third in her Fatal Insomnia Medical Thriller series.
For fans of Michael Crichton and James Rollins, a medical thriller series that explores what can go wrong when cutting edge technology and an ancient plague are in the hands of the wrong people: Fatal Insomnia, Book #3
When you have no time left, you realize what you're really living for…
For Dr. Angela Rossi the past holds only pain and the future promises only an early death as Fatal Insomnia consumes her.
But Angie will never stop fighting. Especially now that she's learned that her disease—and the disease she's discovered in dozens of young children—isn't a quirk of heredity but rather the creation of an unknown cabal.
While Angie explores the betrayals and lies that led to the Fatal Insomnia epidemic, Devon Price, whose daughter is also infected, uses his street skills to hunt those responsible. He'll do anything to save his daughter. Lie, cheat, steal, kill…it doesn't matter. Not as long as Esme is saved.
In the end, their only hope might be a desperate deal with the devil: the cabal behind the man-made Fatal Insomnia epidemic. A deal paid with blood. A deal not everyone will survive.
"CJ Lyons scores a major triumph…a remarkable medical thriller equal to the very best of Robin Cook or Michael Crichton. This intelligent, well-crafted novel, based on a startlingly original premise, builds up tension to the breaking point and beyond, delivering plenty of surprises along the way. Totally absorbing and impossible to put down." ~Douglas Preston, New York Times bestselling author
THE SLEEPLESS STARS is the third in the ongoing Fatal Insomnia series. The books are meant to be read in order beginning with FAREWELL TO DREAMS and A RAGING DAWN.
---
Fatal Insomnia Extras:
Check out the amazing original artwork for the first edition of FAREWELL TO DREAMS by Toni McGee Causey, featuring Tanya of Tanya and Dorise: