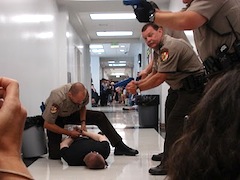 Imagine the thrill you'll feel saving a child's life or helping a small town police department receive cutting edge CSI training!
Did you know there are places in this country where criminals can get away with murder? Not because police officers don't care, but because they simply don't have the CSI resources to catch the bad guys.
As many of you know, I lost a dear friend during my pediatric internship. Thanks to the work of dedicated police officers and forensic experts, his killer was caught. But there are some areas of the country where crimes go unsolved and killers go free because of a lack of forensic training.
Help the police catch those crooks!
So far, thanks to you, we've raised over $80,000 for charity AND created SEVENTY-EIGHT CSI scholarships at the Sirchie Forensic Institution.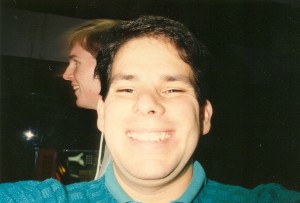 If you know a department that needs help, you can read more about it HERE
Why did I create the BUY A BOOK, MAKE A DIFFERENCE program? A few years ago I wrote and asked you to help me make a dream come true. You responded by sending BLIND FAITH to #2 on the New York Times Bestseller list.
It was the greatest moment of my career, a true life changing event for me.
Now, with your help, I want to aim even higher.
This time I want us to change the world!
(After all, that's the main reason why I write Thrillers with Heart–and why I became a Pediatric ER doc in the first place–to change the world and make a difference)
For once, I'm not giving away free books or other swag.
This time I'm giving away cash to several worthy causes. And YOU get to decide how much money they get.
*When a book hits the top 20 at either Amazon or BN, I'll donate $3,000 to charities such as: St. Jude's Children's Hospital, Doctors without Borders, Reading is Fundamental, and the American Heart Association.
AND when we drive one of my titles to the USA Today or New York Times bestseller lists, I'll double the donation!
PLUS proceeds from my books sales go to help police officers from under-served areas attend CSI training at the Sirchie Forensic Institution.
If you know a department that needs help, you can read more about it HERE
I know, it's a lot of money (gulp!) but you all have done so very much for me, I'm thrilled to be able to give something back!
Thanks for helping me change the world! You are my hero!
CJ
The CJ Lyons Buy A Book, Make A Difference Fund  is a charitable fund that has been established in partnership with the Community Foundation of the Lowcountry, a 501 (c)(3) public charity. Donations are tax deductible as allowable by law.