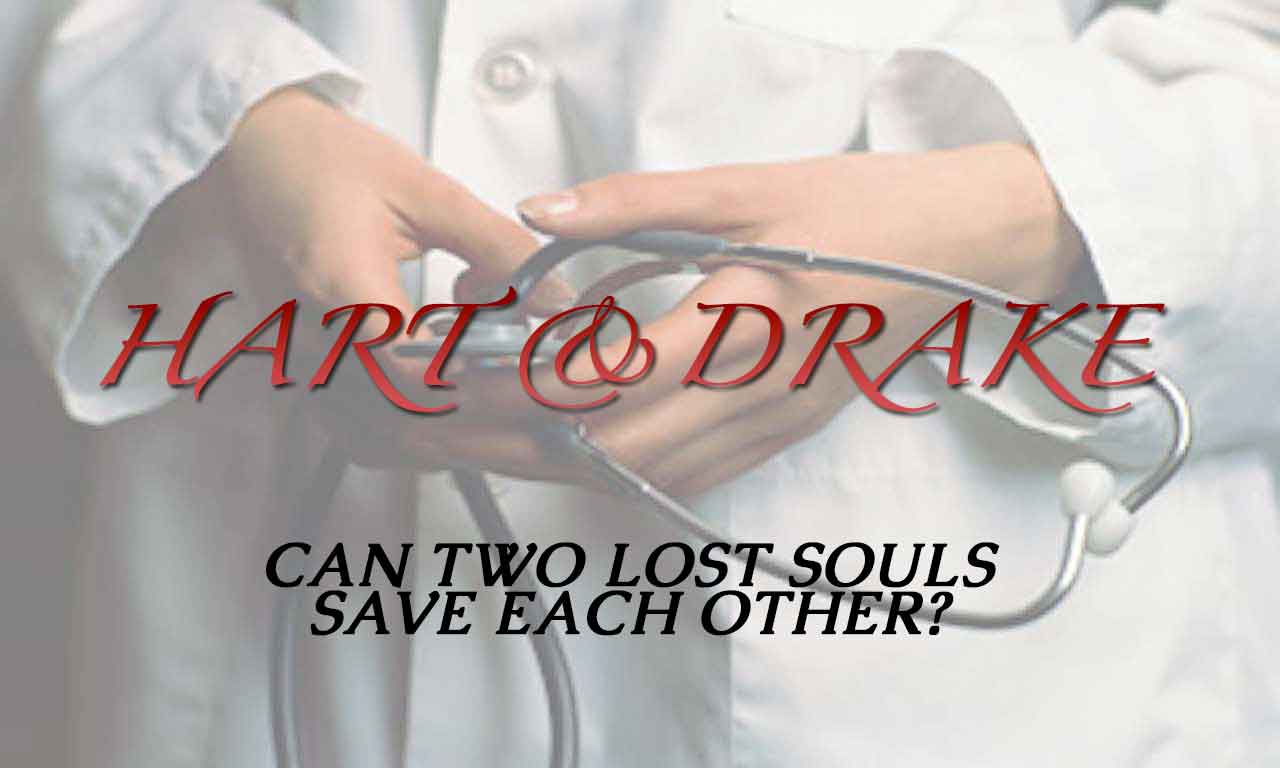 "Breathtakingly fast-paced."~Publishers Weekly

2013-02-17T11:52:08+00:00

https://cjlyons.net/testimonials/3357/

"Everything a great thriller should be." ~Lee Child

2013-02-16T22:37:25+00:00

https://cjlyons.net/testimonials/3322/

"I love how the characters come alive on every page." ~Jeffery Deaver

2013-02-16T22:42:24+00:00

https://cjlyons.net/testimonials/3323/

"The perfect blend of romance and suspense." ~Sandra Brown

2013-02-17T11:56:01+00:00

https://cjlyons.net/testimonials/3359/

"Lyons delves deep into the human soul." ~RT Book Reviews

2013-02-17T12:02:41+00:00

https://cjlyons.net/testimonials/3365/

"Riveting." ~Publishers Weekly

2013-02-17T12:24:12+00:00

https://cjlyons.net/testimonials/3366/

"A pulse-pounding adrenaline rush." ~Lisa Gardner

2013-02-16T16:36:58+00:00

https://cjlyons.net/testimonials/3231/
NERVES OF STEEL: Hart & Drake, Book #1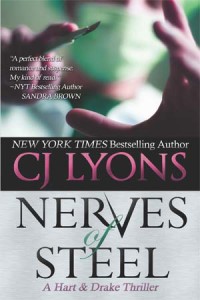 "A perfect blend of romance and suspense. My kind of read." -#1 New York Times bestselling author Sandra Brown
Dr. Cassandra Hart is fighting a war. And losing. A deadly drug epidemic, a killer stalking her hospital…meet the ER doctor who never gives up.
Cassie's Pittsburgh ER has been deluged by young patients who have overdosed on a new drug, FX. After Cassie discovers that the source of the FX on the streets is her own hospital, her best friend is killed, and Cassie's life is threatened. She is forced to place her trust in Detective Mickey Drake.
Drake's irascible charm eventually penetrates the barriers Cassie has built around herself, and their relationship progresses from professional to passionate. After Cassie discovers the truth behind the thefts, she and Drake must confront a killer. In the end, their only weapons are their new-found love and the courage it gives them.
Written by a pediatric ER physician, NERVES OF STEEL combines gritty realism with the adrenalin rush of the ER. New York Times Bestseller CJ Lyons uses her insider's knowledge of life behind the scenes to reveal the hidden truth of the medical world: No one is immune to danger.
Buy your copy today in print, ebook, or audiobook:
---
SLEIGHT OF HAND: Hart & Drake, Book #2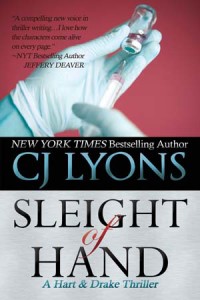 "There's an oath doctors take," Detective Mickey Drake said. "Primum non nocere," the shrink supplied. "First do no harm."
***
Two months ago Dr. Cassandra Hart was forced to kill a man. The man who murdered her best friend, almost killed Drake and seriously wounded her. Now she's back at work in her Pittsburgh ER, but nothing seems the same.
When she fears that a young boy is being abused by his "perfect" mother, her friends and colleagues worry that she's returned to work too soon, imagining dangers that don't exist. Others accuse her of trying to cover up her own alleged mistakes in the boy's treatment by making a false report of abuse.
Drake's facing problems of his own, trying to cope with the aftermath of the night two months ago when his passion for Cassie led to a confrontation with a killer. He's on desk duty, reviewing cold cases, and delves into the homicide case that killed his father seven years ago. But after so long, what good can he do, a cop without a gun?
The stakes escalate when Cassie is almost killed and Drake finds evidence that the killer his father was tracking might be planning to strike again–this time targeting a young boy.
With the lives of two children at stake, how can they walk away?
Grab your copy of SLEIGHT OF HAND in print, ebook and now as an audiobook:
---
FACE TO FACE: Hart & Drake, Book #3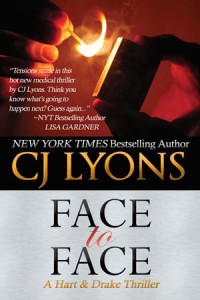 #1 NYT Bestseller Sandra Brown called NERVES OF STEEL, the first Hart and Drake novel, "A perfect blend of romance and suspense. My kind of read."
In the second book, SLEIGHT OF HAND, you saw Hart and Drake risk everything to save a child and you knew they were meant to be together.
Now, see what happens when they lose it all…
Drake hunts a stalker with deadly intentions. Hart fights for justice for one special victim while also fending off her ex and his family as they try to destroy everything she holds dear.
Neither realizes the real danger lies with an old enemy whose fury has grown and will not be satisfied with anything less than Hart and Drake's blood.
New York Times Bestseller CJ Lyons explores the depths of obsession and passion in the third Hart and Drake book, FACE TO FACE.
Get your copy of FACE TO FACE today in print or ebook:
---
EYE OF THE STORM: the Hart and Drake Christmas Wedding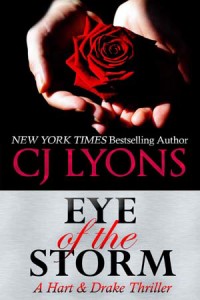 After all that they've been through, no one would deny that Hart and Drake deserve a happily-ever-after life together.
But, on the eve of their Christmas wedding, a threat long buried returns to threaten them. Not just their happiness, not only their lives, but everything they hold dear.
Separated and desperate to save each other, untangling a knot of mystery dating back to Hart's Gram Rosa's fight against the Nazis, and facing an enemy unlike any they've encountered before, both must search their hearts to find the strength to survive.
Meet the ER doctor who never quits…and the detective who will never give up on the love they share.
An unforgettable finale for an unforgettable couple who prove that two wounded souls have the power to save each other.
Get your copy of EYE OF THE STORM today in ebook (coming soon in print and audio):