[do action="dropshadow"]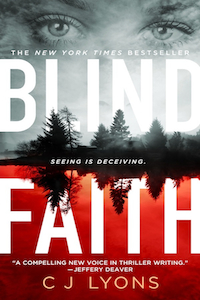 [/do]
BLIND FAITH
WINNER! International Thriller Writers' Thriller Award
Sarah Durandt knows the killer is dead. She watched him die from a lethal injection in the execution chamber. But Sarah finds little comfort in knowing that the deranged psychopath who murdered her husband and son will never kill again. Since he never revealed the location of their bodies, she never found a sense of closure.
So now, Sarah has decided to return to her home in the Adirondacks, to search for whatever remains of her loved ones. An unmarked grave. An article of clothing. Anything to make this terrible dream seem real. But what Sarah uncovers is far more unnerving—and much too horrifying—to even consider…
Maybe they executed the wrong man. Maybe the killer is still out there.
Maybe, for Sarah, the nightmare is just beginning.
Buy your copy of BLIND FAITH today in print, ebook, or audiobook:






[do action="divider"][/do]
[do action="dropshadow"]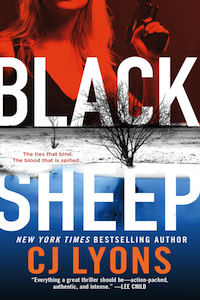 [/do]
BLACK SHEEP
It's the one mystery Supervisory Special Agent Caitlyn Tierney has never solved: her father's unexplained suicide after arresting his best friend for murder. It drove Caitlyn to become one of the FBI's best agents—and often the most unorthodox.
Her latest case is no exception when the man she holds responsible for her father's death asks for help in finding his missing daughter. Caitlyn's search brings her back to her North Carolina hometown, now vibrant with new money, old lies, and an unknown enemy who will do anything to keep Caitlyn from the learning the truth—and who will kill to keep it buried…
Buy your copy of BLACK SHEEP today in print, ebook, or audiobook:
[do action="divider"][/do]
[do action="dropshadow"]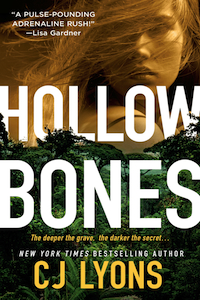 [/do]
HOLLOW BONES
From the ancient mysteries of a Mayan temple to the sinister secrets of modern medicine, FBI agent Caitlyn Tierney uncovers crimes that have been buried far too long and far too deep…
It's the kind of case that chills Caitlyn to the bone. Missing person. College student. Beloved daughter of a world leader in biotechnology. She was last seen on a spring break cruise. No witnesses. No motives. Just one possible lead—reports of a stranger who may have lured the young archeology major off the ship and into the jungles of Guatemala. When Caitlyn follows her hunch into the jungle—with the FBI's Jake Carver by her side—the trail takes a surprising turn into the very heart of darkness.