[do action="dropshadow"]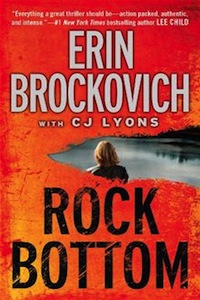 [/do]
Would you say no to Erin Brockovich?
I couldn't — in fact, I could barely suppress a squee of fan-girl delight when I learned that Erin not only enjoyed my medical thrillers but that she'd chosen me as co-author of her new suspense series.
When we spoke — well, she talked, I could barely string words together, I was so excited! — she said that she enjoyed my strong female protagonists and how they let nothing stand in their way of doing what was right. Turns out we both feel the same way about our fiction — heavy on the characters and their relationships, light on the plot devices, and as fast-paced as possible.
During that first conversation we began to talk about our personal life-views and philosophies and I mentioned how the entire reason I write what I call "Thrillers with Heart" is because of my belief that we are each our own hero. And Erin finished my sentence for me–because she shares the same viewpoint!
Of course we gave our main character, AJ Palladino, that life philosophy as well. Only for AJ it gets her into a lot of trouble along the way!
Buy your copy of ROCK BOTTOM today in print or ebook:




[do action="dropshadow"]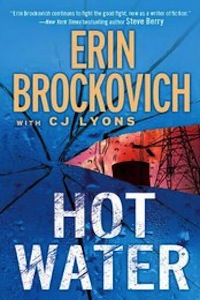 [/do]
Buy your copy of HOT WATER today in print or ebook: