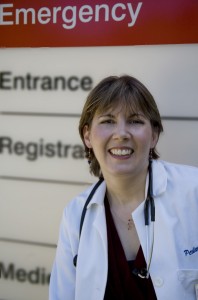 CJ Lyons has lived most of her life on the edge.
New York Times and USA Today bestselling author of twenty-one novels, former pediatric ER doctor CJ Lyons has lived the life she writes about in her cutting edge Thrillers with Heart.
CJ has been called a "master within the genre" (Pittsburgh Magazine) and her work has been praised as "breathtakingly fast-paced" and "riveting" (Publishers Weekly) with "characters with beating hearts and three dimensions" (Newsday).
She has assisted police and prosecutors with cases involving child abuse, rape, homicide and Munchausen by Proxy. She has worked in numerous trauma centers, on the Navajo reservation, as a crisis counselor, victim advocate, as well as a flight physician for Life Flight and Stat Medevac.
A story-teller all her life, CJ has always created stories about people discovering the courage to make a difference. This led her to coin the term: Thrillers with Heart.
CJ has taught numerous live and online workshops as well as given keynote speeches to audiences around the world, including: The London Book Fair, The Frankfurt Book Fair, MWA, RWA, Romantic Times, Oklahoma Writer Federation, Rocky Mountain Fiction Writers and PennWriters among others. She was also the conference chairperson for the highly successful inaugural ITW ThrillerFest.
Her novels have won the International Thriller Writers prestigious Thriller Award, the RT Reviewers' Choice Award, Golden Gateway, Readers' Choice Award, the RT Seal of Excellence, and Daphne du Maurier Award for Excellence in Mystery and Suspense.
To learn more about CJ and her writing, check out these interviews with her.